Continental Centurions
The Continental Centurions organisation was established 1973 and the first Continental Centurion (C.C.1) was Jan Vos.
Continental Centurions are mainly Dutch, but there is an evergrowing number of German, Belgian, British and Danish race walkers who have qualified as Continental Centurions.
The Continental Centurion title is handed out by the R.W.V. as it is the most active and largest race walking club in the Netherlands.
The rules to obtain this title are roughly the same as for British Centurions - racewalking 160.928 kilometres (100 miles) within 24 hours at an approved race on Dutch soil in a judged competition.
A Continental Centurion also receives a unique number.
Continental Centurion races are held in the Netherland every year and are organised by the country's two major walking clubs - Rotterdam Wandel Vereining (RWV) and OLAT - on alternate years.

RWV hold their race in Princess Beatrix Park in Schiedam just outside Rotterdam.

OLAT stage their race in Weert to the east of the country.

Usually , the Continental Centurions qualifying race includes various races

:
so take your pick if you don't want to do a 100 mile race or want to get the practice of building up to the distance in a race environmen
t

.
Organised on alternate years between the two major walking clubs in the Netherlands - RWV in Schiedam (Rotterdam) and OLAT in Weert

The 2020 race, due to be held in S
chiedam
, was cancelled. Hopefuly the 2021 race will go ahead in
Weert
. Fingers crossed. No news at 14 April 2021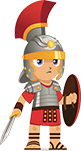 The 24 hour/100 mile race might have been cancelled BUT ...RWV organised a
"virtual" almost 100 mile race. Just slightly a few miles less!
2nd virtual Decurion anytime between 10-24 May 2021
same format as last year -register and submit detail to RWV
Continental Decurion
June 13-14, 2020
A nod to the Walking Weekend with the Centurion competition that could not take place this year.
Because it is not possible to do a walk together at this time, the RWV wants to organize an individual, recreational 10-mile Decurion walk as an alternative.
Not in Rotterdam, but with yourself in the immediate vicinity. Just a relaxed sporty walking tour.
Not 25 or 40 kilometers or similar, but
1
0 miles (16,093 km)
as it suits you.
For anyone who signs up and walks the 10 miles according to the regulations, there is a Continental Decurion medal and a walking plaque sent by post. A diploma will be sent by e-mail.
The result - all participants posted messages and photos on the RWV Decurion Facebook page, It meant a huge coming together of Centurions indicating that we are still active together, but each in our own environment from our own front door.
In 2020-2021, the RWV continue to be proactive in organising their Winter Series of races as virtual events - racing or just simply hiking 1km, 5km 10km and 15km.
results
Results from past Continental Centurion races
(not a complete list)