the website for Centurion race walkers worldwide
designed for Centurions and race walkers around the world
and for anyone who is interested in the sport of racing walking and walking long distances
Centurions are a worldwide community of race walkers who have completed a 100 mile race in 24 hours
The Centurions Worldwide Community website brings together Centurion race walkers from across the globe with a common interest in ultra distance walking, but we hope that many race walkers and long distance walkers will aspire to join this unique community
.
We have provided plenty of tips from experienced racewalkers for those who have never walked a 100 miles before and want to join us!
And not least of all, the website aims to pull together results from the many races over the years to form an "athletic archive" of ultra distance race walking.
I
nformation on all worldwide Centurion organisations are brought together on this one website
with the latest news and results from the many ultra race walks around the world... and not to mention the many challenge walks that are on offer.
Centurion 100 mile races now take place in Africa, Australia, New Zealand, the Netherlands, USA and the UK
what is a Centurion?
i
ts all about (race) walking 100 miles in 24 hours ...
The official athletic definition is
:
"A Centurion is an
amateur
athlete who has walked 100 miles within 24 hours in a
judged competition
"
the rules to qualify as a Centurion are really "quite simple" - just walk 100 miles in 24 hours in accordance with the Centurions and national racewalking rules.
Simple!
Walking 100 miles in race conditions is the ultimate test of physical and mental endurance
Completing a Centurion event can also be described as an epic experience
We have plenty of information on our website about the Centurions, plus everything you need to know how to become one.
So do take the challenge
!
all about race walking
Race walking is an athletic event with races from 3km up to multi day races. The Olympic Games hosts 20km and 35km (previously 50km) races and there are also races held at the Commonwealth Games, World, European and Masters Championship races.
Race walking is defined as a technical sport under World Athletics rules: "...a progression of steps so taken that the walker makes contact with the ground..."
At race walking events there are qualified race walking judges to ensure that athletes comply with the rules.
Here's how to find out all you need to know about the sport... the rules, the judging system... and so much more..
.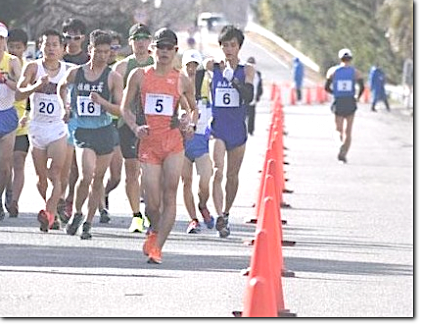 training for ultra racing
there is plenty of advice on training for ultras -
from what to wear ...to what to eat ...drink....and more
ultra races
So many races to choose from around the world-
some are races for ultra runners which often incorporate a walking event - but may not have qualified race walking judges in attendance
don't fancy a 24 hour race?
S
ome walkers just don't stop at 100 miles/24 hour races... oh yes, there are more challenges out there! From 6 hours, 12 hours to 6 days and longer..
.
Classic races from the Parish Walk (85 miles) on the Isle of Man, the Paris Alsace (France) 300km and more.... Take your pick!
read more
just click on the links below to discover more about the Centurions